This slideshow requires JavaScript.
We've proven to be a community partner; always providing a mic to amplify the voice of Black America. Our communities know our on-air talents not just as voices, but faces they see in the community engaging in the issues that impact Urban America.
---
Radio One Philadelphia is devoted to creating relevant, useful marketing and on-air / digital solutions to help brands navigate the deeply rooted urban culture that we know, because we shape it everyday. We keep it real. We take our job seriously from the radio dial to digital/social. And from the car to a mobile device. We keep our audience covered 24/7. It's safe to say we have an ear to the street and eyes on the future, as we help advertisers become not just a brand, but a consumer's choice brand.
---
WE CREATE SOLUTIONS…
IN COLOR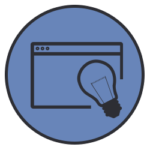 AGENCY SERVICES
When the project calls for responsive site design, app development, social media management or other integrated strategy… we have the team to handle it!
---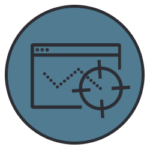 TARGETED MEDIA
With innovative targeting technology, we help you reach new customers, where and when you want, across multiple device sizes, with little-to-no waste!
---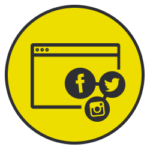 SOCIAL ENGAGEMENT
Using a combination of "owned" and "paid" social campaign elements, we help you engage more of the people who are likely to do business with you!
---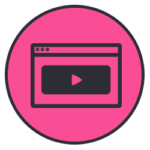 VIDEO
From targeted pre-roll to native, expandables to custom projects… we help you develop, produce and deliver your message.
Our presence is felt. From lyrical Hip Hop and rhythmic R&B to soul-stirring Gospel, provocative Talk/News and even Sports, Radio One is where urban listeners turn for entertainment, inspiration and information. Our listeners trust us.
~ It's been over 35 years. We aren't going anywhere. Black culture is here to stay – and so are we. ~
---
Advertising Opportunities:
Radio | Events | Digital | Case Studies
---