 With innovative targeting technology, we help you reach new customers,
where and when you want, across multiple device sizes, with little-to-no waste!
BEHAVIORAL TARGETING
GEO-FENCING
GEO / DEMO TARGETING
IP TARGETING
RE-TARGETING
SOCIAL TARGETING
LOOK-A-LIKE TARGETING
SOCIAL RE-TARGETING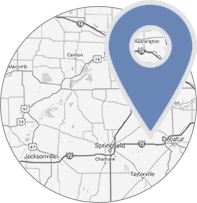 Target an ad onto mobile devices within 2 miles of any address? Maybe your business address… or your competitor's
IP-Targeting
Target an ad to specific devices in specific homes in any city. Offers the benefits of direct mail, but much more effective… and accountable!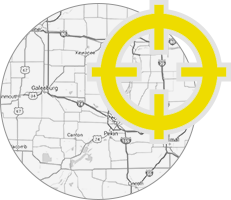 Social Re-Targeting
Serve your add as a "Suggested Post" on Facebook, only to people who have searched Google / Yahoo / Bing for keywords that relate to your business?
Audience Modeling
Track visitors to your website, gather behavioral data on them, then identify more people like them in your area… and serve ads directly to these potential customers?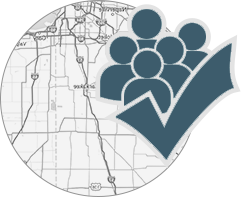 After identifying a need, we can help develop a custom target strategy for you!
---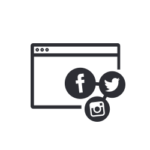 Using a combination of "owned" and "paid" social campaign elements, we help you engage more of the people who are likely to do business with you!
Owned Social
Allows us to leverage an existing Social Media footprint of over 5.5 million Fans / Followers / Likes, weaving your brand into our custom content.
Paid Sponsorship
Client supporting our brand's social content
Custom Content
A specific social media call-to-action that incentivizes the audience to provide information in return for some value; using Like, Comment and Share to drive engagement.
Leverage our Local Digital Influencers
Paid Social
Whether you need custom audience targets across key Social Media platforms, custom content creation or even targeted boosts, we've got the team to help!
Facebook News Feed / Right Rail
Instagram / Twitter / YouTube
Post Boosting
--- From targeted pre-roll to native, expandable to custom projects…
we help you develop, produce and deliver your message.
Mobile Streaming App
Online "Listen Live" Streaming Player
Station Video Player (within Content)
In-Banner Rich Media
Video Interstitial
Custom Project
Campaign/Concept Development | Video Pre/Post Production
--- When the project calls for a responsive site design, app development, social media management or other integrated strategies… we have the team to handle it!
Web Design
SEO/SEM
PPC/Social Lead Generation
App Development
Social Media/Reputation Management
Audience Modeling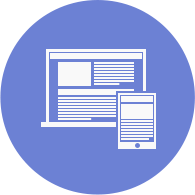 From targeted pre-roll to native, expandables to custom projects…
we help you develop, produce and deliver your message.